What is full coverage car insurance?
September 12, 2023 by Anne Winslow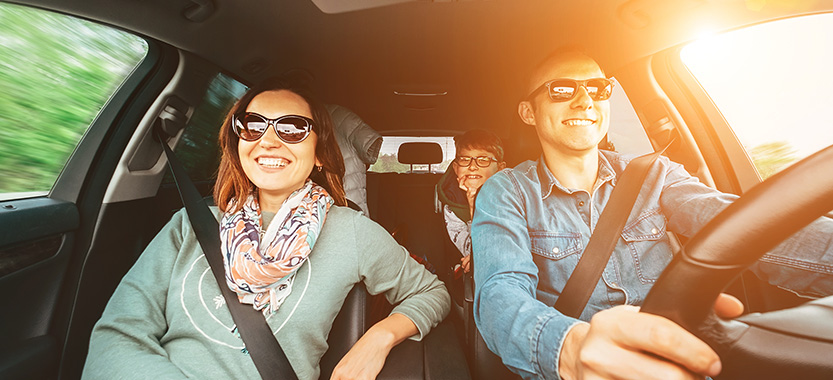 When people say "full coverage" car insurance, they are usually talking about a policy that combines liability, collision and comprehensive coverages.  There is no single definition because "full coverage" is more of a general term referring to a combination of required and optional coverages.
If you tell your insurance agent you want full coverage, they will likely quote you a policy with:
Liability coverage in case you are at fault for a collision
Collision coverage to help you fix your car when involved in an accident
Comprehensive coverage, which can help you fix damage to your car that wasn't caused by an accident 
Any other coverages required by the state where you live
If you decide to add liability, collision and comprehensive coverage to your policy, this can help cover not just your own expenses but other possible expenses with others involved in the accident. 
Liability coverage is required by law in most states but if you ask for full coverage, your agent might quote higher limits than what the state requires. 
Liability can help pay for physical damage or injuries you cause to others while driving your vehicle. The higher limits help protect your assets in case the other party sues. 
Collision coverage, on the other hand, covers damage to your vehicle in the event of a collision, regardless of who is at fault. Comprehensive coverage is for non-collision events that may damage your vehicle, such as theft, vandalism or even hazardous weather. 
Get Clarity on What's Included in Your Policy
There isn't a consensus definition for "full coverage," so different people might have a different understanding of the term. When discussing insurance options with your agent, clarify exactly what coverage and limits would be included. 
Here are some common coverages you may want to add:
Roadside assistance
Rental car reimbursement
Medical payments
If you are financing or leasing a car and required to carry liability, collision and comprehensive coverages, ask the dealership what limits and coverages are required.
Will Full Coverage Insurance Pay for Me to Rent a Car After an Accident?
Not necessarily. Again, full coverage most often refers to a combination of liability, collision and comprehensive. Rental car reimbursement is a separate, optional coverage that may or may not be part of your policy. 
Ask your agent or call your insurance company's customer service to ensure you have this important protection. 
Who Should Buy Full Coverage Car Insurance?
Lenders require you to purchase insurance to protect not only your interest but theirs as well when you are financing or leasing a vehicle. 
Other than that, buying insurance comes down to your financial situation. Ask yourself, what you would do in case of an accident? How would you pay for damages you may be liable for or if your vehicle was a total loss (i.e., your vehicle is damaged beyond repair)? Would you be able to replace it? How would you get to work or school?
Here are some common situations where full coverage insurance would best fit your needs:
Your car is new or just a few years old
You could not afford the down payment on a vehicle in the case of a total loss 
Your credit score would make it difficult to lease or finance a vehicle in the case of a total loss
You can afford slightly higher premiums and enjoy having additional peace of mind 
At Kemper, we're committed to making insurance accessible to everyone. That's why we work with bilingual insurance agents who can help you find the right coverage and answer any questions you may have. 
Contact an agent near you to find out how we can help you protect what matters most.
This material is for general informational purposes only. Products, services, and discounts referenced herein are not available in all states or all underwriting companies. All statements are subject to the terms, exclusions and conditions of the applicable policy. In all instances, current policy contract language prevails. Coverage is subject to individual policyholders meeting our underwriting qualifications and state availability. Other terms, conditions and exclusions may apply.