Mexico Car Insurance for Tourists
February 1, 2023 by Kemper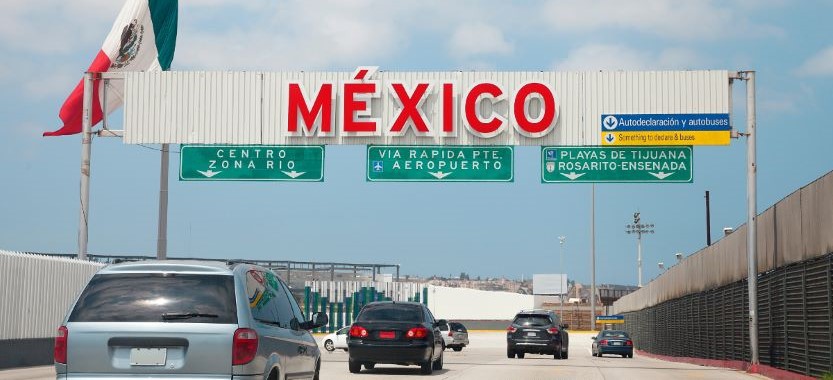 Do I Need Additional Insurance Coverage When Driving in Mexico?
Road trips are popular, especially going to Mexico for vacation or to reconnect with family. The closer you live to the border, the easier it is to forget that Mexico has different insurance requirements than the United States. It's right there. But legal authorities expect you to respect their laws when driving in their country.
Generally, American auto insurance does not meet Mexican legal requirements. Therefore, you are required to purchase third-party liability coverage from a Mexican insurance carrier prior to driving in Mexico. You may also want to check with your U.S. insurer to find out if they offer some limited supplemental coverage which could be helpful during your trip. However, it is important to know that this supplemental type of insurance does not meet Mexico's car insurance requirements and therefore is not a substitute for purchasing Mexican insurance. 
A knowledgeable insurance agent can help you find Mexican car insurance coverage that meets Mexican requirements and help determine if you would benefit from limited supplemental coverage offered by your U.S. insurer. 
What is Mexican Insurance?
Mexican car insurance - commonly called a "tourist policy" - is short-term liability coverage provided by a licensed Mexican auto insurance company, that is in addition to your traditional (American) car insurance. Mexican law requires different liability limits and calculates damages differently from the U.S. A Mexican tourist policy is designed to provide liability protection required by Mexican law. Without required liability protection, you could be subject to fines, penalties, find yourself on the hook for any damages you cause, or possibly wind up in jail.
When purchasing Mexican tourist coverage, it is important to know:
How many miles into Mexico you will be traveling.
How many days you will be traveling in Mexico. 
The premium for your Mexican tourist coverage is separate from your U.S. policy, and these factors will determine the start and end date of your policy as well as the cost. The Mexican government has issued guidance recommending minimum third-party liability limits of $300,000, well over the minimum requirements in most American states. You should also keep in mind that each Mexican state may require a different amount of required minimum liability, so it is important to make sure you have the appropriate limits. 
Liability coverage doesn't cover damage to your car or injuries suffered by you or your passengers. A Mexican tourist insurance policy may let you fill in those gaps by adding additional coverages such as physical damage, roadside assistance, legal assistance, medical payments, or medical evacuation to your policy.  
Supplemental Insurance Options Offered with Your U.S. Policy
Some U.S. insurance companies offer limited coverage in Mexico as part of their auto insurance policies. Or they may offer this coverage as a separate option which would supplement your U.S. policy. However, this coverage would not meet Mexican insurance requirements and only applies in limited situations. For example, this limited supplemental insurance may cover damage to your car, but it would not cover medical bills or damages you cause another person. Also, it typically would only apply when you are driving within 25 miles of the U.S. border.   
Talk with an Expert First
It's worth talking to an insurance agent to learn about insurance options for your circumstances. At a minimum, you should protect yourself from damages under Mexican Federal and State liability laws which can require extensive restitution for any fatalities. 
Reach out to your agent today to learn more about Mexican tourist insurance policies and potential supplemental insurance options offered by your U.S. insurer.
This material is for general informational purposes only. Products, services, and discounts referenced herein are not available in all states or in all underwriting companies. All statements are subject to the terms, exclusions and conditions of the applicable policy. In all instances, current policy contract language prevails. Coverage is subject to individual policyholders meeting our underwriting qualifications and state availability. Other terms, conditions and exclusions may apply.