Environmental, Social and Governance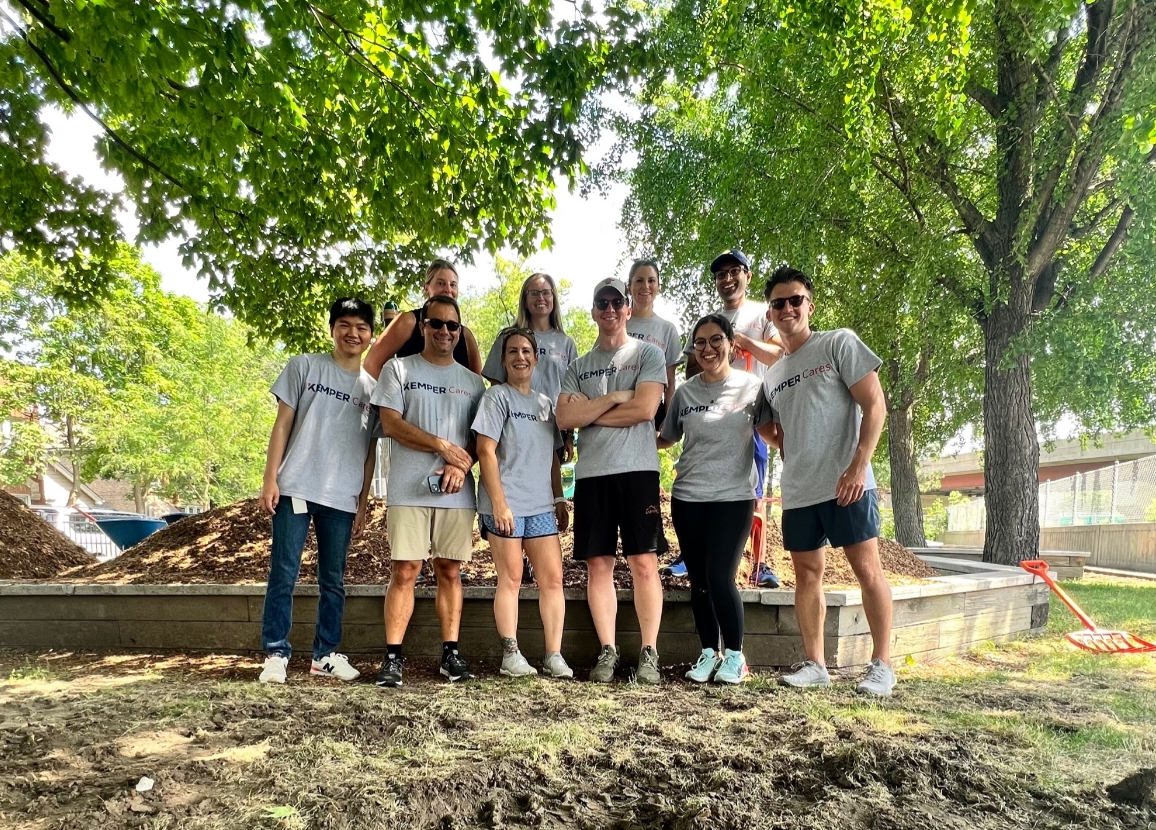 ESG at Kemper
Kemper's ownership culture is the cornerstone of our Environmental, Social and Governance (ESG) approach and reflects our commitments to our stakeholders.
We performed an assessment aligned with the Sustainability Accounting Standards Board (SASB) and Global Reporting Initiative (GRI) to prioritize key areas of focus for our business. Additionally, we enhanced our ESG transparency with new disclosures aligned with SASB. Read more about ESG at Kemper in our 2022 Report and our SASB Index.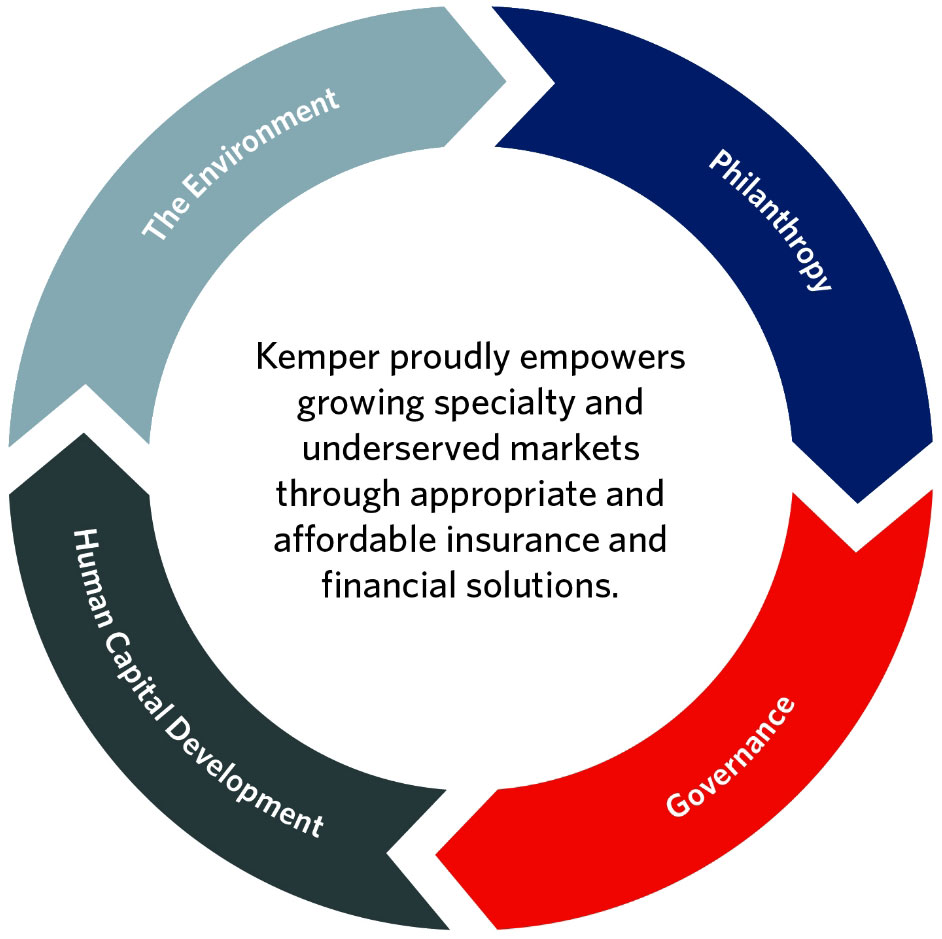 The Environment
Kemper is committed to doing our part to protect the planet and the people in our communities. We are focused on mitigating climate change, conserving natural resources, and taking steps to reduce our carbon footprint.
Philanthropy
Our philanthropic commitment is focused on supporting causes, organizations and initiatives that make a meaningful difference in the lives of our customers, our employees, and the communities where we live and work.
Human Capital Development
Kemper is committed to building a work environment that attracts and retains talent through upskilling, reskilling and development opportunities, and a culture of diversity, equity, inclusion, and philanthropic values.
Governance
Kemper is committed to an effective governance structure to ensure we act responsibly and make decisions in alignment with our values and business practices.