Kemper and ESG
Environmental, Social, and Governance (ESG) at Kemper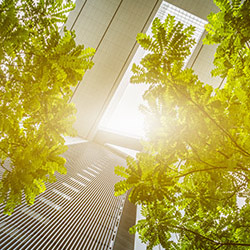 At our core, Kemper has a responsibility to keep the promises we make, today, and in the future. As we grow our business, it is important for us to remain mindful of how we impact the environment, how we engage with customers, employees, shareholders, suppliers, and communities, and how we lead and govern our organization. If we do these things well, we can improve and strengthen who we are and how we do business.

In our latest ESG Report, we are proud to highlight the work Kemper is doing to incorporate responsible practices into our business operations and demonstrate our commitment to ESG.
ESG Governance and Oversight
Kemper's Board of Directors, along with Company management, has a responsibility to create shareholder value by thoughtful stewardship of shareholder capital. This is accomplished by addressing the needs of not only shareholders but all our stakeholders, including customers, employees, and our communities. 
Our Board takes an inclusive approach to monitoring the Company's ESG efforts to ensure that decisions regarding business, operations, and financial strategy maximize long-term value. The Board's traditional roles with regard to capital allocation, investment management, and enterprise risk management include regular meetings with Kemper leadership to review strategy and initiatives related to business-related risks and opportunities. 
The Board has determined that its Governance Committee has specific responsibility for ESG. That Committee monitors efforts to maintain and enhance an ESG program that encompasses sustainable policies and practices intended to responsibly manage the effects of the Company's operations in the three core ESG areas: 
Environmental - Maintenance of a Sustainability Committee and responsible practices that address environmental risks and climate change in the Company's business operations. 
Social - Operation of programs focused on talent management, inclusion and diversity, human rights, safety, privacy, community support, and other aspects of our culture related to corporate ethics and social responsibility. 
Governance - Inclusion of corporate governance policies and practices related to shareholder rights, leadership diversity, executive compensation, risk oversight, and other significant organizational matters. 
In addition, the Governance Committee may request that other committees of the Board take steps to assist the Committee in performing its monitoring responsibilities with regard to certain aspects of the ESG program.
 
Environmental
Energy Conservation, Environmental Management, and Waste Reduction
Sustainability Committee
Kemper's Sustainability Committee reports to the CEO and is composed of senior leaders representing key functional areas within the Company. This team sets the overall sustainability strategy by reviewing short- and long-term objectives and opportunities related to operational efficiency, enterprise risk, and sustainability initiatives.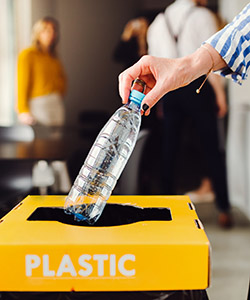 Identifying Environmental Risks
Kemper, as part of the insurance and financial services industry, has limited impact on the environment and limited opportunities to be a change agent on environmental issues. Nonetheless, we align with corporate responsibility to advance sustainability by implementing initiatives to reduce, reuse, and recycle, supplemented with programs to reduce greenhouse gas (GHG) emissions.  
Environmental Management Policy
Kemper is committed to doing our part to mitigate climate change, conserve natural resources, and take steps to reduce our overall carbon footprint. We understand the risks posed by climate change and look for opportunities to reduce and recycle the natural resources we consume. We work to create environmentally conscious workplaces for our employees, our communities, and our planet.

By setting environmental goals focused on energy efficiency, waste reduction, and recycling programs, we seek to minimize the impact of business operations on the environment and will continue to make our approaches in these areas more robust and impactful. Kemper's environmental management goals focus on the following:
Measure our carbon impact and identify opportunities to reduce our carbon footprint
Eliminate the use of non-eco-friendly in-office materials including polystyrene
Reduce non-biodegradable and non-recyclable solid waste from our facilities
Develop green workplace initiative programs encouraging employees to:
  - Turn off computers and lights after meetings
  - Print only when necessary
  - Use public transit, carpool, or telework when feasible
Identify options to incorporate solar energy into the design of our new and upcoming facilities
Reduce energy and water use within our owned facilities
Source 100% of printer paper using materials from well-managed forests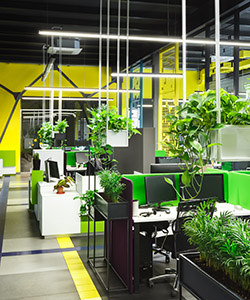 Environmental Initiatives
Our initiatives are based on the following focus areas where maximum impact can be achieved:
Reduce Energy Consumption and Emissions; More Efficient Office Space:
As an insurance holding company, a major portion of our environmental impact is from energy consumption in our owned buildings and leased space. We continue to seek - and find - ways to operate in a more environmentally friendly way. Significantly, we lease or own more than 127,000 square feet of LEED-certified (Leadership in Energy and Environmental Design) space. As Kemper adds new locations, we strive to align with LEED certifications and utilize efficient and renewable energy sources including the installation of solar panels. In addition, we utilize motion sensor lights in many of our offices, and ensure new office construction and renovations use low volatile organic compound (VOC) materials.

A recent energy assessment for our owned facilities resulted in actions including the replacement of fluorescent light bulbs with energy-efficient LED lighting, the addition of motion sensors for lighting, the addition of light sensors and timers to parking deck lights, the replacement of energy-inefficient windows, installation of insulating film on windows, replacement of breakroom and restroom faucets with automatic fixtures for reduced water consumption, and the replacement of older HVAC units with energy efficient units.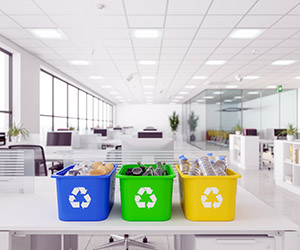 Reducing Landfill Waste in Operations and Offices:
Our active recycling programs are significantly reducing the paper, plastic, glass, metal, and cardboard that might otherwise end up in landfills. Currently, over 900,000 pounds of materials are recycled annually in our locations.
Because paper is among Kemper's larger wastes, we encourage reduction and recycling in all our locations. We have decreased paper waste by eliminating unnecessary printing, undertaking an electronic records management initiative, ensuring secure, shredded documents are recycled into new paper products, and elevating communication about the benefits of recycling.

Waste reduction efforts also include implementation of plans to significantly reduce the use of plastics in our lunchrooms and breakrooms, including elimination of plastic utensils, and maintaining water filling stations in office locations to decrease the use of disposable plastic bottles. We also offer battery recycling in select locations, and implemented a program that supports environmentally sound IT asset disposal.

We're focused not only on enhancing our internal systems to reduce paper usage, but also actively encouraging customers to opt for electronic delivery of policy documents, such as policy forms, identification cards, and ongoing correspondence. Approximately 15% of our customer communications are delivered electronically. We expect additional conversions from paper to digital as we continue to modernize our infrastructure - with the added benefit that e-delivery is more immediate, convenient, and secure.

In addition, hazardous waste procedures are in place for safe handling/disposal, including use of registered carriers and removal to disposal sites that are compliant with local environmental guidelines.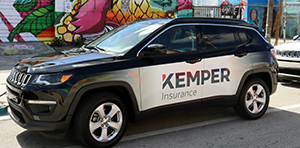 Responsible Fleet Management: 
Kemper operates and manages a fleet of approximately 500 vehicles to support customer service requirements. To minimize emissions from this business-critical fleet, we utilize new vehicle models with improved fuel economy and reduced CO2 emissions, and receive regular reports by our leasing partners that track fuel economy and emissions in vehicles.
Managing Environmental Risks in Purchasing: 
Kemper's procurement team considers sustainability in our purchasing practices and works with vendors to track key environmental indicators. For instance, our travel partner tracks indirect greenhouse gas emissions for air travel and rental car providers. Accordingly, the team assesses environmental risks and opportunities within Kemper's supply chain and purchasing operations, including the potential to reduce emissions, non-biodegradable and non-recyclable solid waste, and the use of polystyrene.
Kemper actively encourages and engages our employees in adopting actions that support the environment, such as reduced use of printed documents, recycling and shredding, use of public transit where available, travel limitations, use of reusable receptacles for drinking water, and thoughtful use of in-office electricity. In addition, we utilize our social media and website blog platforms to provide useful information and relevant resources for natural resource conservation to our customers and communities.
Climate Policy Risks/Performance/Opportunities:  
Kemper understands the value and potential impact to investment return of environmental, social, and governance factors, and they are considered, when applicable, in researching, analyzing, and making investment decisions.

As an insurance holding company in a diversified risk environment, we have a favorable degree of agility when planning for risk. With insurance policies typically renewing annually, we have the flexibility to react promptly should evaluated risk swings dictate the need for changes.

Climate change risk is evaluated with similar flexibility. Kemper does identify and model risks from perils it insures to assess the total risk exposure. For example, we use third party catastrophe models to estimate potential losses from extreme weather events like hurricanes. Many of these models use climate measures such as sea surface temperatures to determine estimates for possible loss scenarios and financial impact. These models are periodically updated to include other measures as relevant data becomes more available and reliable.

Investment risk is also evaluated through a climate change lens. Kemper considers the impact of climate change factors as part of its strategic investment analysis and planning. In 2016, the Company ceased making new investments in companies whose primary business is in thermal coal. The Company has historically supported limited exposure to the fossil fuel sector and is actively pursuing low carbon opportunities. In addition, real estate investment decisions consider potential climate risk related to our buildings and other physical assets that can be impacted by environmental catastrophes including hurricanes, wildfires, and flooding.

Kemper's Business Continuity Plan addresses the impacts of operational risks and includes thorough plans, procedures and systems that address not only prevention but our ability to recover seamless and secure operations and services in the event of a potential threat.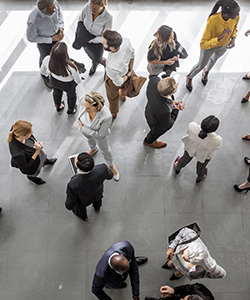 Social
Talent Management, Inclusion and Diversity, Employee Rights, Marketplace Impacts
It is essential for Kemper to recruit and retain the talented people that will enable us to meet the needs of our customers. 
A Culture of Ownership
We must offer a positive work environment where employment decisions are based on merit and free from explicit or implicit biases. This environment must also be free of harassment of any type, and fostered by compensation programs that attract, motivate, and retain high-performing talent. Kemper's "act like an owner" culture and pay-for-performance stance provides awards based on individual and enterprise performance, regardless of gender, race, or any other protected classification. We annually review compensation practices to help ensure equitable pay across the enterprise. 
Comprehensive Benefits
In addition to competitive compensation packages, Kemper offers a comprehensive benefit program, which includes medical, dental, and prescription drug coverage; flexible spending and health savings accounts; life insurance; paid time off; and short- and long-term disability.

Kemper offers a robust Employee Assistance Program, providing employees with access to a variety of free, confidential, 24/7 services including professional counseling for immediate, short-term support, referrals to local community resources, and specialized support for managers and leaders for critical incidents and organizational changes. Also, in alignment with our ownership culture, we offer an employee stock purchase plan that provides an opportunity for employees to purchase shares of Kemper stock at a discounted rate. Kemper also offers a 401(k) retirement savings program that has auto-enrollment and provides an attractive match on employee contributions.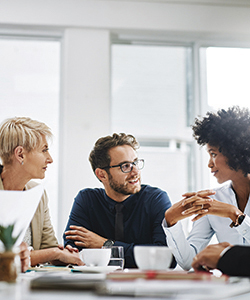 Diversity & Inclusion
As part of our commitment to diversity, Kemper seeks to foster an inclusive environment where all employees can reach their full potential. We do this by providing learning and development opportunities to advance diverse leaders, employing a diverse workforce to maintain our talent advantage, and exploring diverse markets today to tap into tomorrow's opportunities. These efforts are led by a dedicated officer responsible for developing and executing on Kemper's diversity, equity and inclusion (DEI) strategy.
Kemper's DEI initiatives include policies that encourage an inclusive culture in the areas of pay equity, recruiting, anti-discrimination, anti-harassment, as well as an independently-operated hotline dedicated to enabling employees to anonymously report concerns.
Kemper is also committed to providing opportunities for qualified businesses owned by individuals of diverse backgrounds to participate in our procurement processes. Our Procurement team tracks Kemper's spend with diverse suppliers including businesses owned by women and veterans. We also partner with minority-owned talent acquisition firms focused on recruiting top performers who will further enhance the diversity of our team.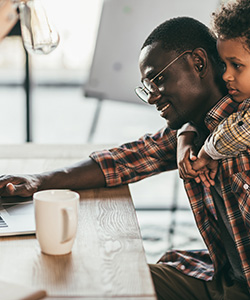 Supporting our Employees – Training, Work-Life Balance, and Engagement
Kemper's success will always be a reflection of our people and the skills they bring to the Company. Retaining key talent is critical, and our commitment to developing high potential employees is vital to our success. Kemper provides enhanced employee learning and development opportunities that foster the skills and expertise essential for long-term career achievement and advancement. A variety of training programs are available to individual contributors, front-line leaders and management that focus on effectiveness, productivity, technical skills, and other competencies.  
In addition, Kemper offers tuition assistance for university coursework and academia, insurance-related courses, conferences, and professional designations tied to the employee's functional area.
We also understand the importance of work/life balance and offer opportunities - dependent on job responsibilities - for remote, work-from-home, and flexible hours.
Ensuring productive feedback mechanisms are in place is essential to creating and maintaining a stronger, more balanced workplace. Kemper offers our employees opportunities to provide feedback to the Company through a variety of channels, including annual engagement and communication satisfaction surveys, pulse surveys, focus groups, confidential hotlines, and a management open-door policy. 

In addition to work/life balance, we also provide opportunities to recognize and engage employees through Employee Activity Committees (EAC) in primary locations. These EACs offer opportunities for employees to collaborate and identify engagement opportunities with colleagues at the local level.
Employee Rights
The Company is firmly committed to its policy of providing equal employment opportunity based on individual merit. Kemper prohibits discrimination against any applicant or employee based on any legally-recognized basis, including but not limited to: race, color, religion, sex (including pregnancy, lactation, childbirth or related medical conditions), sexual orientation, gender identity, age, national origin or ancestry, physical or mental disability, genetic information (including testing and characteristics), veteran status, uniformed servicemember status, or any other status protected by federal, state, or local law. Our commitment to equal opportunity employment applies to all persons involved in the Company's operations and prohibits unlawful discrimination by any employee, including managers and co-workers.

Kemper's Code of Business Conduct and Ethics contains 10 core principles that establish a cultural framework and provide guidance to all employees on how to ensure both ethical behavior and a positive work environment. Principle 6 of the Code, which outlines Kemper's commitment to provide a safe and positive work environment for all employees, plainly states the Company's goal to ensure a workplace based on the following policies: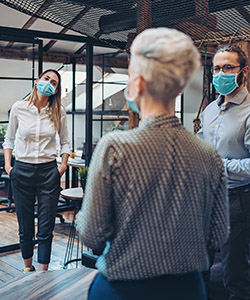 Hiring and Employment Practices:  
Kemper is committed to making hiring and employment decisions based on an individual's qualifications, demonstrated skills, and achievements, and in full compliance with applicable federal, state, and local laws, including laws that prohibit discrimination in the workplace.
All employees are entitled to work in an environment free of harassment. Any type of harassment, including sexual harassment, will not be tolerated. Harassment can take many forms, including (as examples):
Unwelcome remarks, gestures, or physical contact
Display or circulation of sexually explicit or derogatory pictures or other materials
Sexual or derogatory jokes or comments (explicit or by innuendo)
Verbal abuse, threats, taunting, or leering
 
Reporting of Concerns: 
Any employee who feels that they have been the victim of harassment should notify their supervisor, the Human Resources Department, the Company Ethics Officer, or the Kemper Corporate Responsibility Hotline. An employee who makes a good faith report of an incident of harassment or cooperates in an investigation may do so without fear of reprisal. 
As noted, Principle 6 of the Code refers to Kemper's Anti-Harassment Policy, which prohibits harassment, provides examples of prohibited conduct, and outlines harassment reporting procedures:
Policy Prohibiting Harassment: 
It is the policy of the Company to provide a work environment free of harassment. Harassment is defined as behavior or conduct that degrades or shows hostility or aversion toward an individual because of age, race, color, religion, sex, sexual orientation, physical or mental disability, national origin, veteran or military status, genetic information, pregnancy, or any other status that is legally protected by local, state, or federal law. This includes conduct that (a) has the purpose or effect of unreasonably interfering with an individual's work performance, (b) has the purpose or effect of creating an intimidating, hostile, or offensive work environment, or (c) otherwise adversely affects an individual's employment opportunities. Harassment can occur in a variety of circumstances, such as face to face, by telephone, through conversations with third parties, by email or other means of electronic communication, or through online comments and postings. 
Harassment of any kind will not be tolerated. A Company employee found to have engaged in harassing behavior toward a fellow employee, customer, or vendor will be subject to disciplinary action, up to and including termination. Employees should not suffer work-related harassment from coworkers or third parties (e.g., vendors) and should report any such incidents.
Harassment includes, but is not limited to, the following:
Jokes, insults, or slurs based on an individual's age, race, physical appearance, disability, sex, sexual orientation, religion, national origin, or other protected status
Overt threats, bullying/intimidation, or stalking behavior
Displaying or circulating offensive written or graphic material in the workplace on walls, bulletin boards, computers, or other work locations 
The Company prohibits sexual harassment. Sexual harassment is defined as unwelcome sexual advances, requests for sexual favors, and other verbal or physical conduct of a sexual nature when (a) submission to such conduct is made either explicitly or implicitly a term or condition of employment, (b) submission to or rejection of such conduct is used as a basis for making employment decisions affecting the individual, (c) such conduct has the purpose or effect of unreasonably interfering with an individual's work performance, or (d) such conduct has the purpose or effect of creating an intimidating, hostile, or offensive work environment. It is sometimes difficult to predict when conduct or comments might be "unwelcome," so employees should avoid such conduct and behave in a professional manner at all times. The scope of prohibited conduct includes behavior such as the following examples (this list is representative and not exhaustive):
Unwelcome sexual advances
Offering employment benefits in exchange for sexual favors (sometimes called "quid pro quo" harassment)
Making or threatening reprisals after rejection of sexual advances
Visual conduct such as leering, sexual gestures, displaying of sexually suggestive objects or pictures
Verbal abuse of a sexual nature, graphic comments about an individual's body, sexually degrading words used to describe an individual, suggestive or obscene letters or notes
Unwanted gifts, flowers, candy, etc.
Physical conduct such as touching, impeding, or blocking movements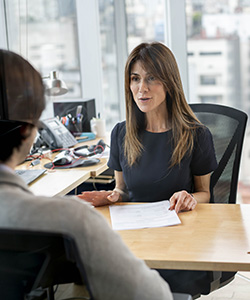 We put the following procedures in place to ensure a work environment that is professional and free from harassment. If an employee believes that they have been the victim of harassment, sexual or otherwise, or is aware of a violation of this policy, that employee should bring the matter to the immediate attention of their manager or, where the manager is implicated or where it is otherwise not practical, to the attention of Human Resources.

The facts and circumstances of any claim of harassment will be promptly and thoroughly investigated, consistent with the need to identify and terminate any improper conduct. To the extent possible, a complaining employee's concerns will be addressed in a confidential manner.

Incidents of harassment can also be reported through the independently staffed Kemper Corporate Responsibility Hotline at 888-695-3359, directly to HR Services at 800-214-3553, or through the link provided at https://kemper.ethix360.com/#landing and by entering the access ID KEMP.

Upon completion of the investigation, corrective measures will be taken against any person who has engaged in harassment in violation of this policy. Such measures may include, but are not limited to, counseling, suspension, or termination of the offending employee or employees.

No employee will be subject to, and the Company prohibits, any form of discipline or retaliation where the employee in good faith (a) reports incidents of harassment, (b) pursues any such claim, or (c) cooperates in the investigation of such reports.
Mandatory Annual Employee Training:  
In order to ensure that employees understand their rights, obligations, and the avenues of reporting concerns available to them, we conduct mandatory annual training covering, among other things, Kemper's Code of Business Conduct and Ethics and Kemper's Anti-Harassment Policy. All Kemper employees are required to complete this annual training. In addition, the Company provides supplemental mandatory anti-harassment training to all employees and/or managers in certain jurisdictions to address the unique legal requirements applicable in those jurisdictions.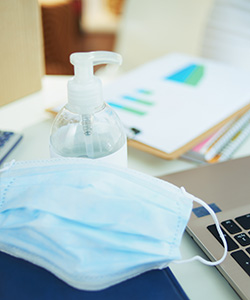 Health and Safety in the Workplace
Providing our employees and visitors with a safe and healthy environment is critical. Kemper is committed to ensuring that our employees know their health and security is a priority in our offices and their workspace. The Company is also committed to complying with legal and regulatory requirements as they apply to Health and Safety, including any obligations related to the recording, managing, and investigating of accidents and injuries that occur to employees on or off premises, and including, where appropriate, reporting such accidents to relevant external agencies in a timely manner.

Kemper has a number of policies intended to promote and foster the health and safety of its employees. For instance, Kemper's Employee Handbook contains a Work Environment and Employee Safety policy that, among other things, covers items such as (a) Access to Company Premises; (b) Emergency Evacuations; (c) Food and Drink in the Workplace; (d) Good Housekeeping in the Workplace; ( e) Smoke-Free Environment; (f) Weapons in the workplace; and (g) Workplace Violence (Workplace Safety). In addition, employees who are provided a Company fleet vehicle are required to comply with the Company's Vehicle Policy which requires, among other things, that employees complete a safety driving course, operate the vehicle in a safe manner, and comply with applicable safety and traffic laws at all times. Finally, Kemper's Multimedia Code of Conduct governs the use of cell phones while driving Company or other vehicles while conducting company business. Employees who violate any of these policies may be subject to discipline.
Access to Company Premises:  
Restricting access helps maintain safety standards, protects against theft, ensures security of equipment and confidential information, and safeguards employee welfare. Each employee is required to follow all safety rules and instructions as well as take necessary precautions to protect themselves and others from unsafe working conditions. Only Kemper employees, their visitors, or authorized individuals are permitted on Company premises. Employees may not share their access with any other individual, including other employees. A visitor is defined as anyone who is not employed by Kemper at the location they are visiting; this includes employees visiting other Company locations. Visitors must register with the appropriate receptionist or employee and will receive a visitor's identification.
​​​​​​​The Company has established emergency evacuation protocols for its facilities in case of a fire or other emergency requiring evacuation. Employees are encouraged to review such protocols and evacuation drills are conducted on a periodic basis, as may be required to ensure compliance with local requirements.
Food and Drink in the Workplace: 
The Food and Drink policy is intended to promote a clean and safe working environment for Kemper employees. Food and drinks are allowed in breakrooms and working areas, except where otherwise prohibited due to business requirements. When possible, drinks should be in covered containers to reduce spills. Employees must store all food and drink items in appropriate, sealed containers. Company breakroom areas that provide refrigerators, microwaves, sinks, tables, and chairs must be utilized appropriately and kept clean following use. Refrigerators are cleaned on a regular basis and leftover food and containers are discarded.
Good Housekeeping in the Workplace: 
Housekeeping is an important part of ensuring a safe, productive, and efficient workplace for our employees. Accordingly, the Company expects employees to maintain clean and organized personal workspaces.
Kemper provides a smoke and tobacco-free work environment. Use of any tobacco products or smoking devices, including, but not limited to, e-cigarettes/vapes, chewing tobacco, cigars, pipes, etc. is not permitted on any Kemper premises or in Company leased or owned vehicles. Additionally, smoking must not take place near any entrance or exit door where smoke may drift back into the workplace. This policy applies to all employees, volunteers, contractors, service staff, visitors, and clients while on Company premises.
Weapons in the Workplace:  
To the fullest extent permitted under applicable law, Kemper prohibits firearms and other dangerous weapons and devices on Company premises, and at no time may an employee bring a firearm or dangerous weapon or device into a Company building. This also applies while conducting Kemper business off Company property or while occupying Company leased or owned vehicles.
The safety and security of our employees is of vital importance to Kemper, and therefore Kemper has a zero-tolerance policy concerning workplace violence. Threats or acts of violence - including intimidation, bullying, physical or mental abuse and/or coercion - that involve or affect Company employees or that occur on Company premises, will not be tolerated. The prohibition against threats and acts of violence applies to all persons involved in the operation of the Company, including but not limited to Kemper employees and other personnel, contract and temporary workers, consultants, contractors, customers, vendors, visitors, and anyone else on Company premises.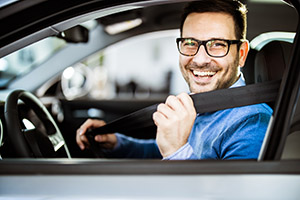 Employees provided with fleet vehicles are required to comply with Kemper's Vehicle Policy. This policy requires, among other things, employees to complete a safety driving course and mandates that employees operate company vehicles in a safe manner and comply with all applicable safety and traffic laws.
Mobile Device Use While Driving:  
Under Kemper's Multimedia Code of Conduct, employees who drive any vehicle for work purposes are prohibited from texting and may talk on a mobile device only if using a device configured to allow hands-free listening and talking while driving. This policy applies regardless of whether the employee is using a device supplied by the Company or is personally owned, and regardless of whether driving a Company vehicle or a rented, borrowed, or personally owned vehicle. In addition, Kemper requires employees to comply with all federal, state, and local laws regarding the use of mobile devices while operating a motor vehicle.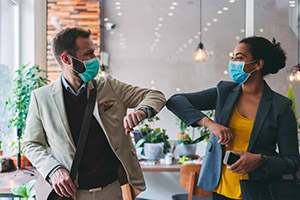 Protecting Employees During a Pandemic: 
The health and safety of our employees is paramount, and we ensure employees understand their responsibility for not only their own health and safety but also that of their coworkers. In a pandemic, Kemper has policies and procedures based on recommendations from the Centers for Disease Control and Prevention, Occupational Safety and Health Administration, as well as state and local authorities. These policies are for employees in our physical offices and employees working in field locations, and are provided to all employees and easily accessible on Company communication channels. The policies and procedures are updated periodically to reflect changes in directives and introduce new, recommended practices as they become available.
Human Rights 
Kemper is committed to being a responsible, impactful corporate citizen that respects human rights and the protection of those rights. In addition to local, state, and federal laws and regulations, our operations and activities are guided by the spirit of the Universal Declaration of Human Rights adopted by the United Nations. We emphatically support the elimination of human trafficking, modern slavery, and harmful and exploitative child labor.   
Human Rights in the Workplace
At Kemper, we are committed to a diverse, equitable, and inclusive culture. We strive to ensure all employees have the opportunity to succeed and reach their fullest potential. Our differences are embraced, respected, and valued, enabling all employees to feel encouraged to be their authentic selves at work. We stand against bias, stereotyping and prejudice, and promote tolerance and inclusion. Everyone is respected for their contributions to the success and vitality of our organization. 
We have established policies that ensure we protect the rights and privacy of our employees, including minority groups and women. Our Essential Standards of Conduct (which include our Code of Business Conduct and Ethics, Multimedia Code of Conduct, Anti-Harassment Policy and Insider Trading Policy) and Employee Handbook outline what we expect of our employees and the resources available when witnessing violations to the ethical standards of the company. 
We have implemented practices to ensure key stakeholders contribute to the development and implementation of our policies and standards. This is accomplished through engagement and collaboration in committee meetings, annual review sessions, and periodic peer group feedback sessions.
Human Rights in the Marketplace
Our commitment to human rights and respect extends beyond the workplace. Kemper's national footprint of over 150 offices across the U.S. allows us to have an impact in the neighborhoods where we live and work. Our local offices support organizations through fundraising, in-kind donations, and active volunteer efforts.  
In valuing human rights, we also must do our part to sustain the environment that allows us to thrive. Kemper's Sustainability Team is composed of senior leaders representing key functional areas within the company. This team sets our overall sustainability strategy to ensure we are doing our part as corporate citizens. 
Human Rights Industry Risks and Impacts
In addition to considering the effects of Kemper's activities and operations on human rights, we must also consider the impact of the relationships we have with vendors and partners in our industry. 
Notwithstanding the complexity inherent in a business relationship, it is our responsibility to view human rights issues as not only as a risk to the people that hold the rights, but also as a potential business risk for the company.
The risks posed to the insurance industry by human rights issues are not dissimilar to those faced by all industries. Lack of inherent and formalized support for human rights subjects the insurance industry to legal, transactional, and reputational risk. Increasing stakeholder expectations for how to approach human rights and to achieve accountability continue to influence our business and operations decisions. For example, establishing business relationships with vendors to supplement key functions (i.e., customer service) in locations disposed to infringement on human rights may put the company at reputational risk due to censure from organizations advocating for human rights, employees and customers. 
Vendor Standards of Conduct
Kemper's commitment to doing business legally and ethically carries over to the expectations we have for our vendors and business partners. Our high standards for business-related practices are reflected in Kemper's Vendor Code of Conduct (VCC). These business conduct guidelines reflect our commitment to these principles, and we expect our vendors to share and embrace these values as well as our commitment to regulatory compliance.
While vendors are independent entities from Kemper, the business practices and actions of a vendor, when conducting business with or on behalf of Kemper, may significantly impact and reflect upon our Company. Because of this and the high priority we place on legal and ethical conduct, vendors and their employees, agents, and subcontractors, are required to understand and adhere to the guidelines set forth in our VCC and all other conditions of doing business with Kemper. Failure to conduct business in a manner that meets these standards could result in a termination of the vendor relationship with Kemper.
Marketplace: Products, Services, and Ethics 
Kemper serves growing niche and underserved markets by providing appropriate and affordable insurance and financial solutions. We earn and maintain customer loyalty with competitive prices, consistent and timely product availability matching unique and evolving needs, and delivering on customer expectations in every interaction. Paramount to Kemper's success is ensuring that we understand risk and how we can help customers manage risk, and in further developing our expertise in risks related to catastrophes and severe weather events.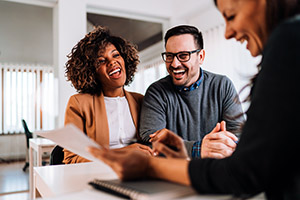 Customer-Focused Offerings and Responsible Marketing
As a provider of affordable insurance and financial solutions, we are committed to offering our customers products that safeguard their auto, home, and valuables, providing coverage from out-of-pocket expenses related to personal health insurance, and helping them manage the burden of final expenses in the event of the loss of a loved one.

Our specialty auto business serves those who may have difficulty obtaining insurance and whose needs are not met by larger multi-line carriers. Our life and health business offers life, health, and specialized property coverage to our modest income customers who may not otherwise be able to afford more costly insurance. To promote its offerings and products, Kemper is committed to marketing practices describing our products and services to our intended audiences that are accurate, clear, and transparent. Kemper's marketing practices comply with all applicable laws and regulations.
Kemper primarily distributes our products through independent and captive agents and brokers. Our agent training programs provide them with information to understand our products and services, as well as sales and marketing tools and resources that are compliant with applicable regulations. These resources allow them to leverage approved, consistent materials to engage with their local markets and communities.
 
Products for Underserved Markets
Kemper is meeting the needs of underserved markets and values its growing, diverse customer base. We provide products and services that support these markets as well as ensure accessibility through a deeper understanding of customer needs. This includes bilingual sales and service support representatives, sales and marketing materials, and applications that speak directly to targeted demographics.
 
Data Security and Privacy
We understand the importance of protecting company and consumer data and information, and respecting consumer privacy. Our operations focus on both current best practices for data security and privacy, as well as emerging thought leadership in these areas. 
Key aspects of our data privacy program include the following:
Information is treated as a company asset and must be consistently protected throughout its lifecycle, from origination through useful life and disposal. Information, both physical and digital, must be protected in a manner commensurate with its sensitivity, value, confidentiality, and risk of loss. Kemper will not give or sell personal information to nonaffiliated third parties for their marketing purposes without permission.
Kemper maintains safeguards designed to help prevent unauthorized use, access, and disclosure of personal information. For example, we limit access to personal information and require those who have access to use it only for legitimate business purposes.
The core pillars of Kemper's strategy of protection against data security risks include:
Continuous monitoring of the IT environment using state-of-the-art technology and external services to detect activity that potentially indicates cyber risk.
Ongoing assessment, ranking and reporting of cyber risk utilizing a variety of generally-accepted threat models and corresponding risk mitigation planning and implementation. 
Aligning the information security program with established and emerging best practice standards, such as the NIST Cybersecurity Framework and Zero Trust Architecture and the Secure Controls Framework (SCF), among others.
Employee training and messaging to reduce the human element that can lead to cybersecurity incidents. 
As part of our efforts to protect against cyberattacks, Kemper uses an array of sophisticated security measures and policies and procedures designed to enhance security of data systems, including programs and workstreams focused on network security and access hardening, enhancing security operations and response capabilities, enhancing data security capabilities, and strengthening privileged access management.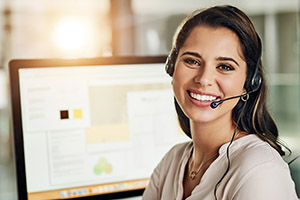 Ongoing Review of Claims Handling
Kemper is committed to keeping the promises of our policies while ensuring our products remain affordable and competitively priced. We maintain robust standards and procedures for claims processing to ensure that policyholders receive the benefits they are due. Audit protocols are in place to regularly review claims handling to confirm efficiency and accuracy.

Beyond the reviewing audit protocols, we continually monitor our products and services to be responsive to changing conditions, state-specific risks and climate change impacts. To help our customers keep their costs down and provide an incentive for environmentally conscious behavior, we provide premium discounts for going paperless and policy endorsements that will cover the additional expense to upgrade the covered property to a more energy-efficient version.
 
Responsible Investing
As an insurer, the primary purpose of Kemper's investment portfolio is to fund future claims payments. As such, we take a risk-adjusted approach to investing to ensure our capital is adequate to support varying economic climates. Kemper understands the value and potential impact to investment return of environmental, social, and governance factors, and they are considered when relevant in researching, analyzing, and making investment decisions. In addition, Kemper's investments enable societal and environmental improvements. For example, we have historically supported:
Limited exposure to coal
Limited exposure to fossil fuel sector and active pursuit of low to non-carbon opportunities
U.S. small/medium-sized businesses
State and local capital improvement projects
Opportunity zone investing
Solar equity investing
COIN (California Organized Investment Network) to invest in areas with social benefits in underserved and rural communities in California
Society and Corporate Responsibility
Kemper is committed to positively impacting our communities, associates, and customers, while acting responsibly and bolstered by codes and policies that guide and inform business practices.
 
Corporate Ethics
It is the policy of Kemper and the Kemper group of companies to conduct business on an ethical basis in full accordance with the law. Kemper's Essential Standards of Conduct ("ESOC") program provides a framework and guidance to employees on our corporate values and how to conduct business in an ethical manner. Our ESOC program consists of four core components:
The Code of Business Conduct and Ethics is approved by our Board of Directors and addresses, among other things, conflicts of interest, business record maintenance and retention, fair competition, legal and regulatory compliance, political activity, employment practices, safeguarding of company assets, and maintenance of trusted confidences.
The Multimedia Code of Conduct gives guidance on proper usage of electronic and digital devices, networks, and platforms, including information security and safeguarding the confidential information we receive from customers, employees, and other stakeholders.
The Anti-Harassment Policy sets the tone for a workplace that is free of harassment and is respectful of colleagues, customers, and vendors.
The Insider Trading Policy prohibits the buying or selling of Kemper stock, or the stock of companies we do business with, on the basis of material, nonpublic information.
Anti-Money Laundering Program
Kemper Life and Health offers certain products covered under the Money Laundering Abatement Act and Anti-Terrorist Financing Act and U.S. Treasury Department regulations to individuals seeking insurance protection for themselves and their families. These products are distributed through individual agents, have modest average face amounts and the applicable premiums are typically paid on a monthly basis. The life insurance industry is not generally regarded as facing high risk for money laundering or terrorist financing based on the types of products offered. Kemper Life and Health products are generally not complex and only available to individuals in the United States. Kemper believes that it is at lower risk of facilitating money laundering or terrorist financing from the sale of these products.

Within the context of that lower risk profile, it is the policy of Kemper Life and Health to prohibit and seek to actively prevent money laundering and any activity that facilitates money laundering or the funding of terrorist or criminal activities. Kemper Life and Health has established an Anti-Money Laundering (AML) Program with respect to its covered products. As part of this program, AML training is conducted regularly and a process is in place to report suspicious activities.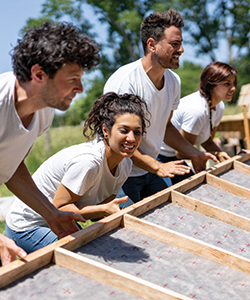 Community-Based Support
Kemper's philanthropic initiatives are focused on supporting causes, organizations, and initiatives that make a meaningful difference in the lives of our customers, our employees, and the communities where we live and work. Kemper's national footprint of over 150 offices across the U.S. allows us to have an impact in the neighborhoods where our local offices support organizations through fundraising, in-kind donations, and active volunteer efforts. Further building on these efforts, our Kemper Cares program encourages employees to give back to their communities through volunteer service and charitable donations.
 
Political Activity, Industry & Trade Associations
Kemper is committed to participation in the political process in a thoughtful and responsible manner, consistent with the Company's Code of Business Conduct and Ethics and in compliance with applicable laws. Our Government Relations and Public Affairs Policy, which has been approved by senior management, outlines our approach to participation in the political process and discusses senior-level oversight of such participation. We periodically review this policy and update as appropriate.

Senior leadership has oversight of our membership in, and support of, industry trade associations and other business-oriented organizations. Our Legal & Compliance staff and trade association colleagues may promote our position on various issues having a direct or indirect impact on our businesses. Our membership in a particular organization does not mean that we are aligned with such group's position on every issue, nor does it suggest that Kemper joined such organization primarily due to its advocacy efforts.

Kemper refrains from contributions to candidates and political party committees. Kemper does make contributions to political action committees that are addressing issues that may impact our businesses and the availability and pricing of the products and services we provide to our customers. Such issues may include insurance regulation, regulatory modernization, and civil justice reform.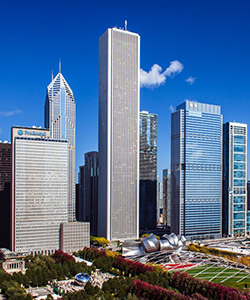 Governance
Leadership, Compensation and Oversight

Board Diversity

Kemper's Board of Directors is comprised of a majority of independent directors and has been since 2003. The Board believes that a range of perspectives is important to effective corporate governance and, accordingly, is committed to diversity in the boardroom, as currently represented by four directors. Contributing to the diversity of the Board of Directors is one of the criteria considered in assessing candidates for Board membership.
Executive Compensation
Consistent with our "act like an owner" culture, Kemper officers and directors are subject to significant stock ownership requirements. The Company does not provide tax gross-ups to its executive officers or single-trigger vesting provisions in the event of a change in control. All Kemper executives that participate in the equity compensation program are prohibited from hedging, pledging, or otherwise encumbering their Kemper stock. Awards under Kemper's cash incentive and equity compensation programs are subject to the Company's clawback policy.
 
Shareholder Rights
Members of the Board of Directors are elected on an annual, not staggered, basis. Their elections are based on a majority vote standard with a plurality carveout in the case of contested elections. All shares of Kemper stock are entitled to one vote.
 
Audit and Risk Oversight
The Audit Committee of our Board of Directors oversees the Company's independent auditors, financial statement integrity, internal control adequacy, internal audit function, and corporate responsibility hotline. In addition, oversight of Enterprise Risk Management (ERM) sits with the Audit Committee of the Board of Directors, with the full Board receiving periodic ERM briefings.

Kemper's Enterprise Risk Committee (ERC), comprised of senior management, provides oversight of enterprise and business unit risks management activities, and establishes risk appetites and tolerances. The ERC also reviews enterprise principles, guidelines and limits for Kemper's significant risks, watches for emerging risks, and monitors the strategies and actions management takes to control these risks. The ERM framework provides a comprehensive view of risks and opportunities that senior leaders and business managers use to provide risk and return insights, and drive strategic and business decisions.

Kemper's risk management strategies adapt to changes in business and market environments, and seek to optimize returns. We factor climate risks into our ERM framework, which applies risk-return principles, governance, modeling and analytics, and transparent management dialogue.
[7/14/21 version ]