Environmental, Social and Governance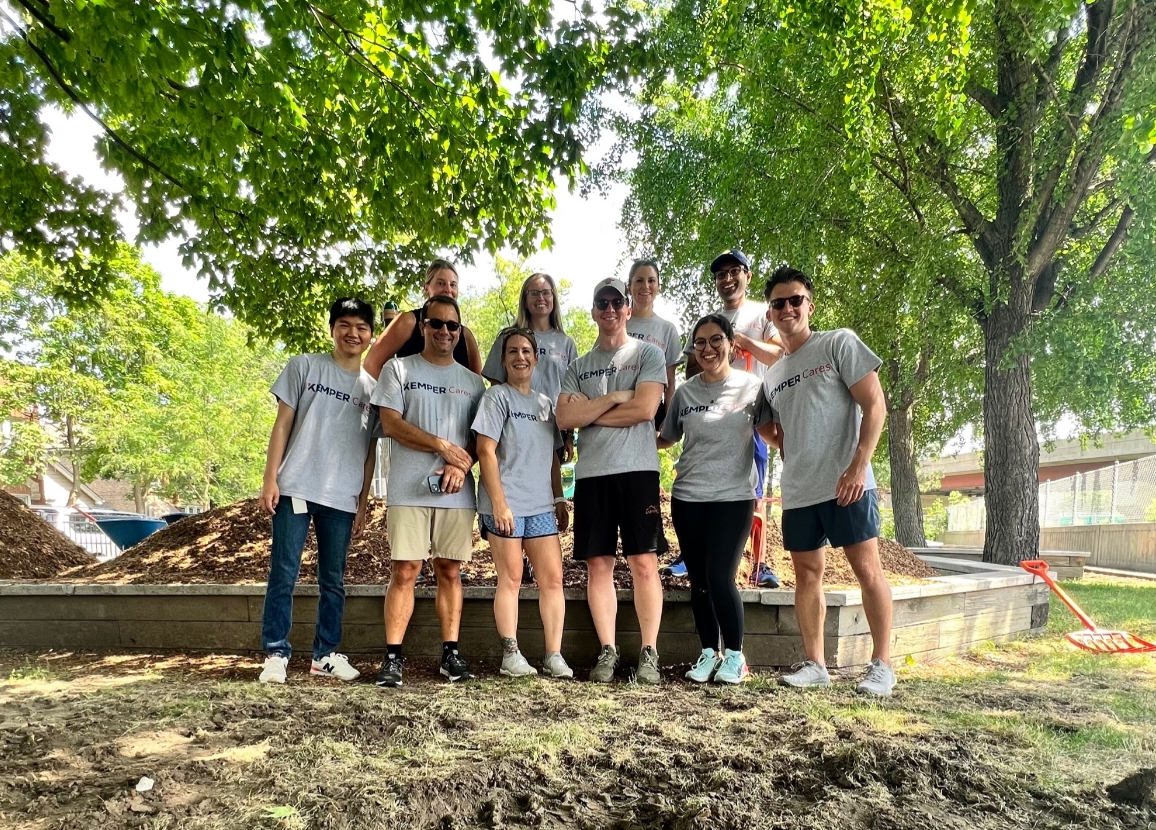 ESG at Kemper
Kemper's ownership culture is the cornerstone of our sustainability approach and reflects our commitments to our stakeholders.
We updated our SASB Index, refreshed our areas of focus and aligned climate disclosures to the Task Force on Climate-Related Financial Disclosures (TCFD). Read more about ESG at Kemper in our 2023 Report and SASB Index.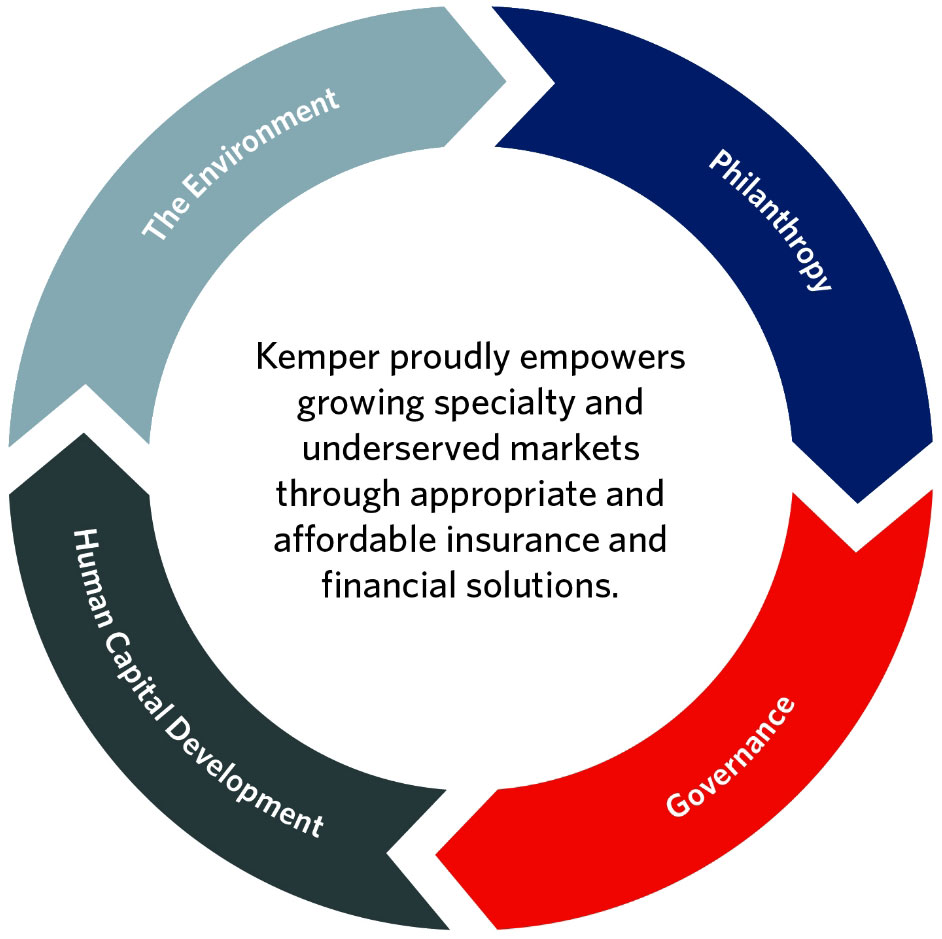 The Environment        
We are committed to responsible environmental management and conservation of resources. Our environmental programs are focused on reducing waste, managing energy consumption, and minimizing climate risk. This focus has delivered improvements in energy efficiency across our business footprint.
Philanthropy        
Commitment to supporting philanthropic initiatives, causes and organizations is an integral part of the Kemper culture. Through outreach, employee volunteerism, and financial support, we aim to make a meaningful difference in the lives of our customers, employees, and the communities where we live and work.
Human Capital Development        
Kemper's success is driven by our most important asset, our employees. We promote a culture and provide a platform where employees can own their career, offering opportunities to learn, develop their skills, and advance their careers. We are committed to equal pay, and an inclusive and equitable work environment.
Governance        
At Kemper, we are committed to earning the trust and confidence of our stakeholders. A key component of that is good corporate governance. We ensure that strong governance, ethics and compliance practices are followed, thereby increasing shareholder value over the long-term.